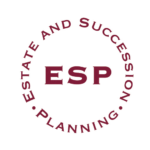 Estate & Succession Planning
Why use Estate and Succession Planning (ESP)
Estate & Succession Planning (ESP) is a solicitor backed independent practice specialising in protecting assets for current and future owners of property, savings and investments. Ensuring that guardians are provided for children or vulnerable beneficiaries is a high priority for us.
We utilise the best options for you, including Family Protection Trusts, Pilot Trusts, Transfer of Titles, Wills, Powers of Attorney and Guardianship Orders. These can also be helpful for the management of Care Costs and dealing with local Councils and Social Services when a person's potential need for care is a concern. Any Inheritance Tax considerations are also dealt with during the process.
If helpful, we are happy to work in conjunction with any other professional adviser that you may have.
We have full, comprehensive Professional Indemnity Insurance covering the services we offer.
There are many different aspects which have to be considered and ESP's experience will ensure that solving one problem does not create another.
For your convenience ESP has representatives throughout mainland Scotland and offers a home service. You do not need to travel to our offices.
There is likely to be more than one solution or option available to you. Before the meeting, we are unlikely to know all of them. It would therefore be potentially misleading for us to suggest a cost.
Before you make any decision at the meeting, ESP makes sure that you are fully aware of all your options and any cost involved. Unless you instruct ESP to carry out one of our services there will be no cost at all. (Although a cup of tea or coffee might be appreciated). We can't be fairer than that, can we?
Home Service, telephone and webcam also available;
Military friendly, some members of our team have military experience;
A time and place convenient to you;
First meeting at no cost to you;
Solutions tailored to your wishes;
Highly experienced advisers and legal support team;
Any cost for services agreed in advance of commitment;
Liaise with existing advisers if appropriate;
Efficient personal service.
Services provided include
Wills;
Powers of Attorney;
Family Protection Trusts;
Care Fees Planning;
Living Wills (Advance Medical Directives)
Pilot Trusts;
Transfer of Titles;
Guardianship Orders;
Business Succession Planning;
Executry (Probate) and Executor Support Services;
Advance Funeral Planning Service;
Other legal and financial services are available on request.
Please note that Estate & Succession Planning is not regulated by the Financial Conduct Authority and does not offer regulated financial advice. This can however be arranged through an authorised individual.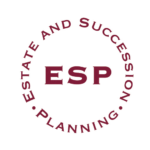 Estate and Succession Planning Limited
Registered Number: SC595338.
Main Administration: Castlecroft Business Centre, Tom Johnston Road, Dundee, DD4 8XD
Telephone: 01382 730892 or 07957 870131 
e-mail: john@espco.co.uk